Research Based Curriculum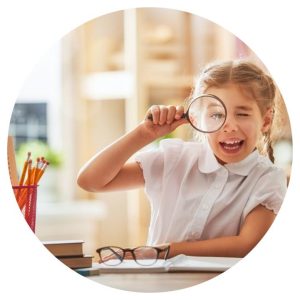 Every day, various forms of research bring to life insightsabout child and adult learning. The unique quality about our curriculum is that the latest relevant research and its various manifestations are synchronized into the learning process. This makes our curriculum highly engaging and relevant while also being compliant to local regulations.
Homegrown Gardening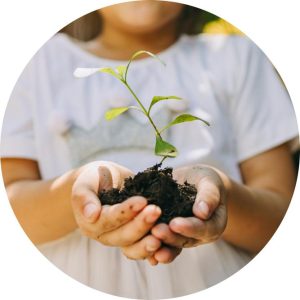 As part of this program, children learn to appreciate nature which helps them gain nurturing life skills, along with spending productive, enjoyable time in-person with diverse populations.The kid's little feet are seeking out the adventure and wonder amidst the plants since there are so many colours and shapes to look at and dirt to dig in, and touching & feeling of different leaves that amuse their hands.
Learn Arabic language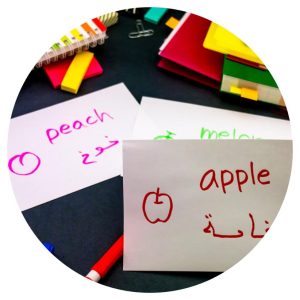 Learning the basics of the Arabic language and culture at an early age will make them able to communicate and comprehend the lives of the natives and the native language better, which will always be an advantage. As globalization continues and we progress toward a more connected global community, the importance of learning a second language is not only beneficial, but also essential.
Curriculum Overview
Our Literary Program is an integration of activities and stories that extends into all our activities – reading, music, crafts and science.
Children are exposed to life everyday at appropriate levels as it is an important part of the curriculum. It teaches them the sense of responsibility, self-control, self-reliance, self-discipline, concern for community, and empathy. This is done at an appropriate level, depending on the readiness of the child.
Science and Math Skills include shapes, counting, sequencing, comparatives, and all basic science concepts.
Frequent sessions in open air are planned so as to create a lasting impact on the child's mind.
Individualized Portfolios are created that will enable the parent to have an extensive information about their child's well-being and development.
We believe that parents' involvement has a vital role in child's education that requires a partnership between parents and teachers. We keep parents informed with newsletters, ERP Application, Video viewing facility, tracking sheets, workshops, and conferences. We welcome your participation in our annual Science Fair, Grandparents'/ Parents' Coffee Morning, Pancake Breakfast, Reading Buddies and so on.